A group of Ukrainian film festival programmers and organizers met online this week to discuss how they are keeping their events alive amid the Russian invasion.
Viktoria Leshchenko, program director of the Docudays UA Film Festival, said the festival was in the midst of preparations for this year's edition, scheduled for March 25-April 3, when the Russian invasion began on February 24.
"I clearly remember that on February 23, a day before the war started, we had a team planning meeting," she said. "It was obvious that something was going to happen but, until the last moment, nobody believed it. Then we started thinking about plan B, but in reality we didn't have any.
The decision was then taken to cancel the 2022 edition of the Docudays and some members of the festival team managed to relocate abroad, including Leshchenko, who left Ukraine with his mother and now lives in Berlin. . But most of the festival team is still in Ukraine, mainly in the west of the country.
The festival now focuses its energies on a three-pronged strategy in response to the Russian invasion.
"First, there is cultural diplomacy where we make the Ukrainian voice visible abroad at international film festivals and support the boycott of Russian culture," Leshchenko explained. "We also supported Ukrainian filmmakers by launching the DOCU/HELP fund and providing them with very basic survival grants."
Additionally, Docudays has created an online platform to archive first-hand video footage documenting crimes committed by the Russian military in Ukraine. This material will then be made available to future researchers and documentarians who are looking for content to include in their work.
Organize programs abroad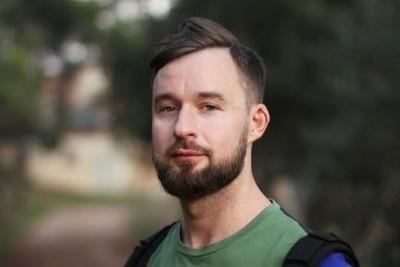 Meanwhile, Ukraine's oldest film event founded in 1970, the Kyiv International Molodist Film Festival, was due to hold its next edition from May 28 to June 5.
"But naturally that's impossible at the moment," said Bohdan Zhuk, programmer of in-competition and out-of-competition programs and curator of his LGBT+ program Sunny Bunny. Zhuk said organizers were forced to postpone the festival indefinitely.
"We don't know how the situation will develop, but we still hope that we can hold the festival this year," Zhuk said. "It will have to be from scratch because everything we have been working on has been undone."
Zhuk revealed that the festival has "received many requests regarding curating Ukrainian film programs for other festivals and institutions."
"We said that we would cooperate with them on the condition that there are no Russian films in their program selection," he explained. "Neither we nor the filmmakers we intend to support and promote will find it acceptable to stand alongside the portrayal of the culture of the abuser whose purpose is to erase us and our culture."
Odessa Film Festival
The prospect of the Odessa International Film Festival being held as scheduled from July 23-30 is also in the air, according to the festival's executive director, Anna Machukh.
"It totally depends on the outcome of our army," she noted. "But we can have a plan B, a plan C and a plan D. Plan B would be to have the festival online, plan C would be to postpone the festival to September or October and then there is plan D because that we have received a lot of offers from our partner film festivals in Europe to organize certain programs in their halls.
"We may have such a mixed format organized in different countries and with live online performances in Ukraine if possible," she suggested.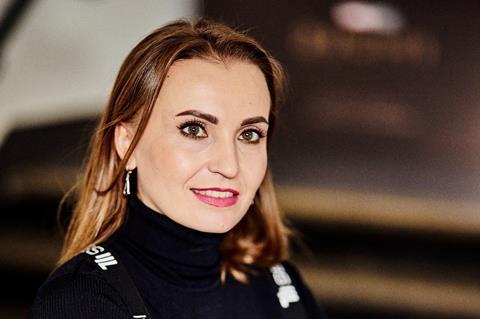 Machukh is also co-founder and executive director of the Ukrainian Film Academy. "From the first days of the full-scale invasion, we devoted all our efforts to working on the information front to prevent Russia from spreading propaganda, and we launched the campaign to boycott Russian cinema."
In addition, the Film Academy has worked with the Ukrainian State Film Agency and other film industry organizations to set up the CinemAid Ukraine charity film marathon to show Ukrainian films in cities around the around the world to support the country's film industry and filmmakers and their families. affected by war.
The first fundraising screenings have already taken place in Poland, Turkey and Canada and more will follow in countries such as France, Germany, the United Kingdom, India, South Korea and the United States, drawing from a catalog of over 75 feature and short films.
Moving online
Meanwhile, two festivals slated for this fall – Kharkiv's MeetDocs Film Festival and Lviv's Wiz-Art Short Film Festival – may have to resort to an online-only format due to the uncertainty of the current situation. The Kharkiv festival was founded by Berlin-based Ukrainian producer Yevgeniya Kriegsheim in 2017 and has become the single and largest film event in the eastern part of Ukraine. The Kriegsheim team certainly knows how to organize the festival in the virtual space.
"In 2020 we had to switch to a digital-only format in just one week due to Covid," she recalled.
But last year's edition was held in a hybrid format and also featured the launch of an international competition with films by international filmmakers shot in and about Ukraine.
Trauma
Olha Raiter, artistic director and co-founder of the Lviv Wiz-Art International Short Film Festival, reflects on what kind of festival will best suit Ukrainian audiences after the war.
"It's not going to come back like before," she suggested. "We should find another way to speak to the public because many people will be traumatised."
Raiter, who now lives in the German town of Bautzen and will present a program of Ukrainian shorts at Filmfest Dresden on Sunday evening (April 10), agreed that "the pandemic has taught us how to present a festival online", pointing out that the restrictions of Covid have led to the creation of the Big Short festival's own online cinema.
While the festival is still accepting entries for the next edition – to be held October 3-9 – Big Short is now raising funds for the Voices of Children Foundation through screenings of Ukrainian short and feature films.
Festival leaders were speaking at an event organized by the European Network for Film and Media Studies (NECS) and Babelsberg Konrad Wolf Film University on Wednesday, April 6.